Well, once again it's a hot summer here in Phoenix, Arizona! This refreshing soup will help you fight the heat. As we already know, beets recently made a superfood title. It's one of the great vegetables packed with a spectacular source of vitamins and minerals. Let's eat more beets!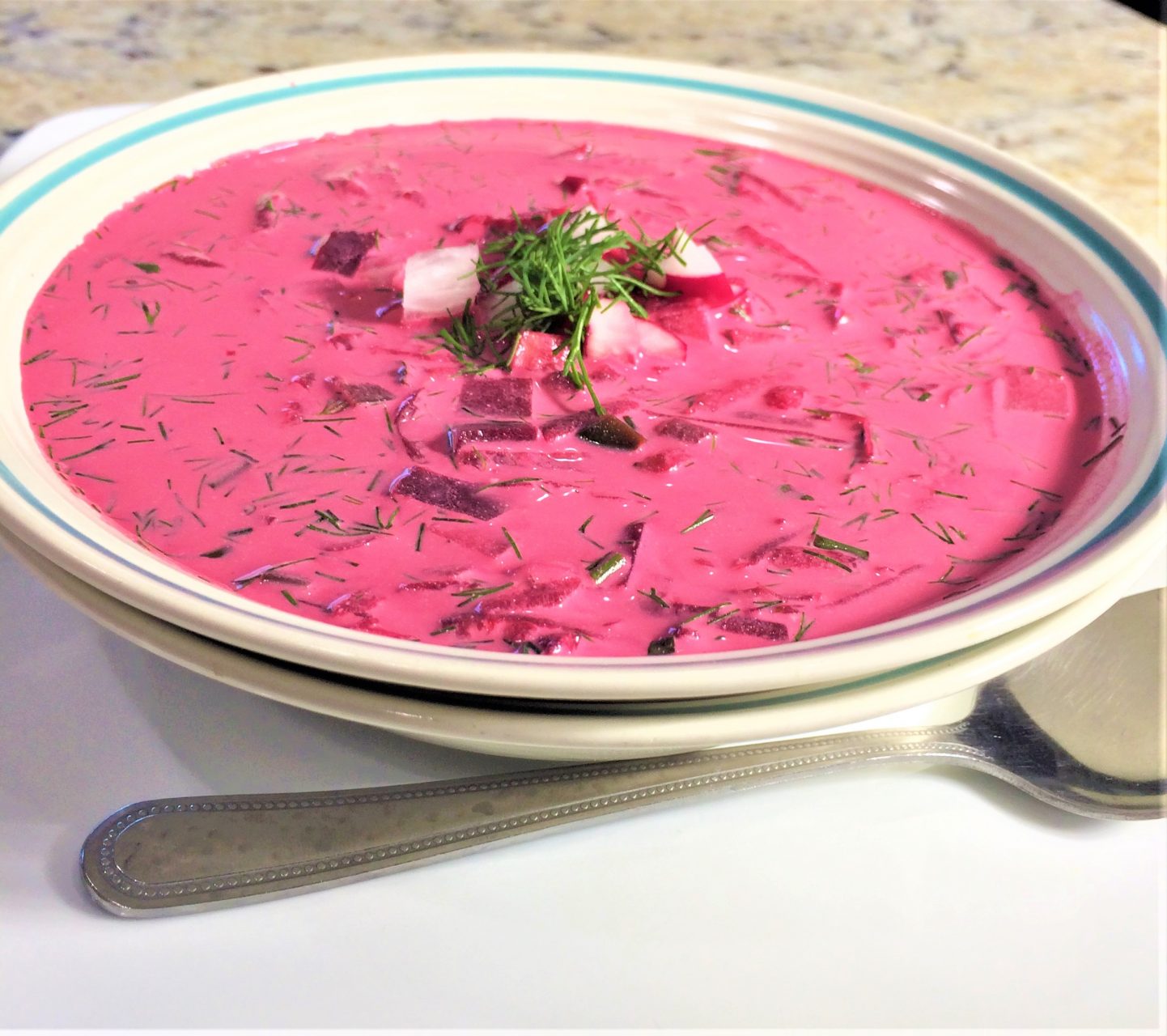 Summer Borscht
Ingredients
5

medium

Fresh cooked peeled beets

1/2 grated, 1/2 small diced

2

cups

Chicken stock

1-1/2

cups

Beet cooking liquid

1

English cucumber

1/2 grated - 1/2 small diced

1

cup

Julienned radishes

1

Jalapeno, small diced, seeds removed

3

Cloves of minced garlic

1/2

cup

Chopped scallions

1

cup

Sour cream

1

cup

Mayonnaise

2

Tbsp

Freshly squeezed lemon juice

2

tsp

White vinegar

2

Tbsp

Chopped fresh dill

Salt and pepper to taste
Instructions
Place the beets in a large pot of boiling salted water and cook until tender about 50 minutes. Remove the beets to a bowl and set aside.

Drain the beet liquid through a fine sieve and cool. Small dice half of the cooked beets and grate the other half of the beets.

In a large bowl, whisk together 1 ½ cups of the beet cooking liquid, the chicken stock, sour cream, mayonnaise, lemon juice, vinegar, salt and pepper.

Add beets, cucumber, radishes, scallions, garlic, dill, jalapenos, to the soup.

Cover with plastic wrap and chill.

Serve it cold with a dollop of sour cream and garnish with fresh dill. Enjoy!