Every Menu is Unique and Custom Created for
Every Event
Menu options are almost endless.
If you can think of it, we can make it.
Here are some samples of the dishes we have cooked in the past.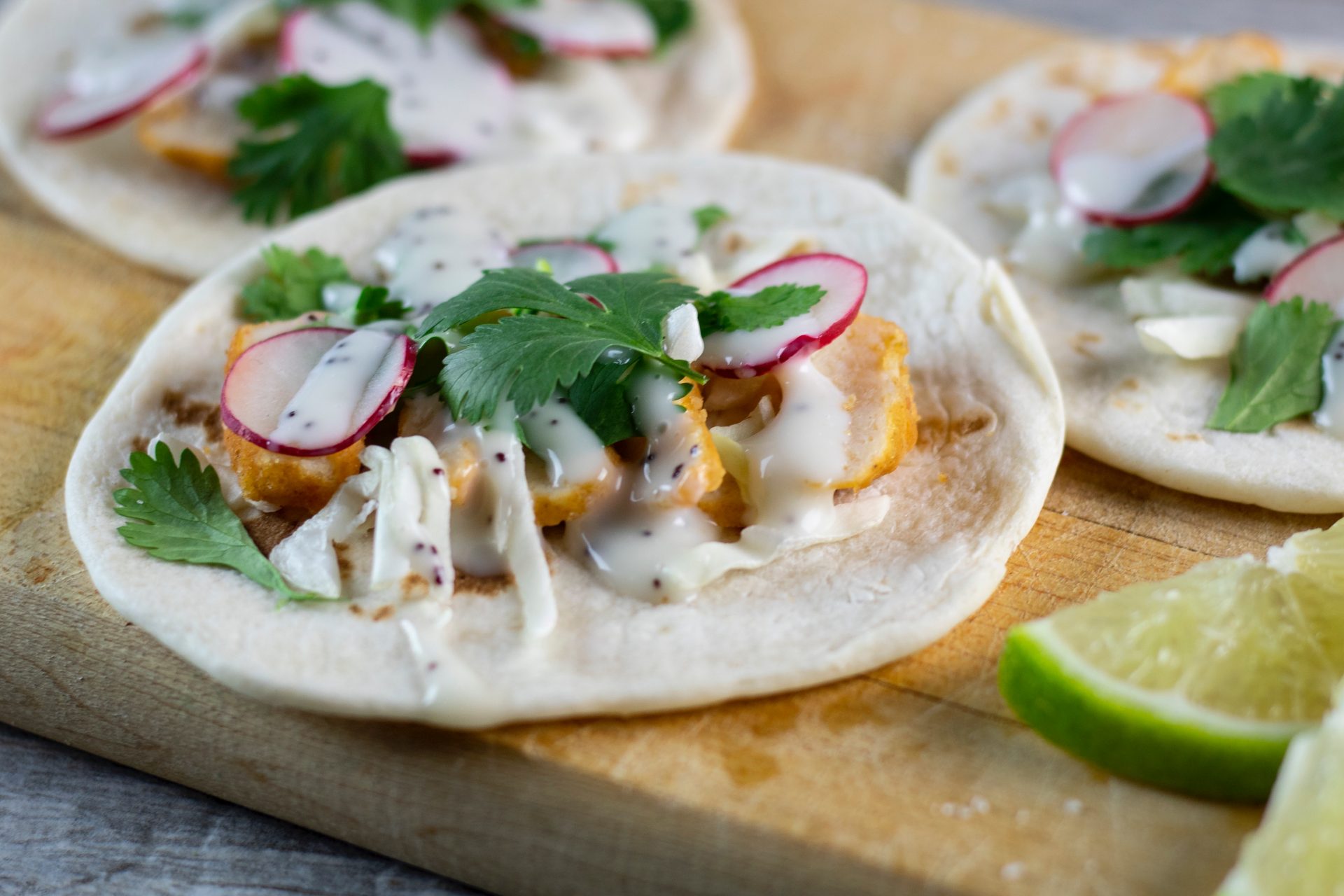 Prosciutto Wrapped Shrimp with Cucumber-Melon salsa
Shrimp Rockefeller Stuffed Mushrooms
Shrimp Gazpacho shooters
Crab Louis Cucumber cups
Halibut Ceviche
Tandoori Shrimp Skewers with pineapple salsa
Fresh Summer Rolls with dipping sauce
Chipotle Chicken Tostadas
Asian Chicken skewers with plum BBQ sauce
Steak Rumaki with bourbon vanilla sauce
Chicken & Cheese Quesadillas with sour cream and guacamole
Caprese Salad Kebab drizzled with balsamic reduction 
Tomato Basil Bruschetta
Steakhouse Bruschetta
Salmon Mille-Feuille – puff pastry rounds filled with smoked salmon spread
Meze Platter with toasted pita chips: Cucumber Tzatziki, Feta cheese, Olives, Hummus, Fresh tomatoes
Creamy Spinach dip with sliced baguette 
Asian Chicken Rolls with tangy plum sauce
Traditional Crab Cakes with wasabi aioli
Thai Curry Chicken salad in phyllo cups
Jalapeno Poppers with crab, corn and cheese
Antipasto Plate with Salami, Cheese, Marinated veggies, Green and Black Olives, Cherry tomatoes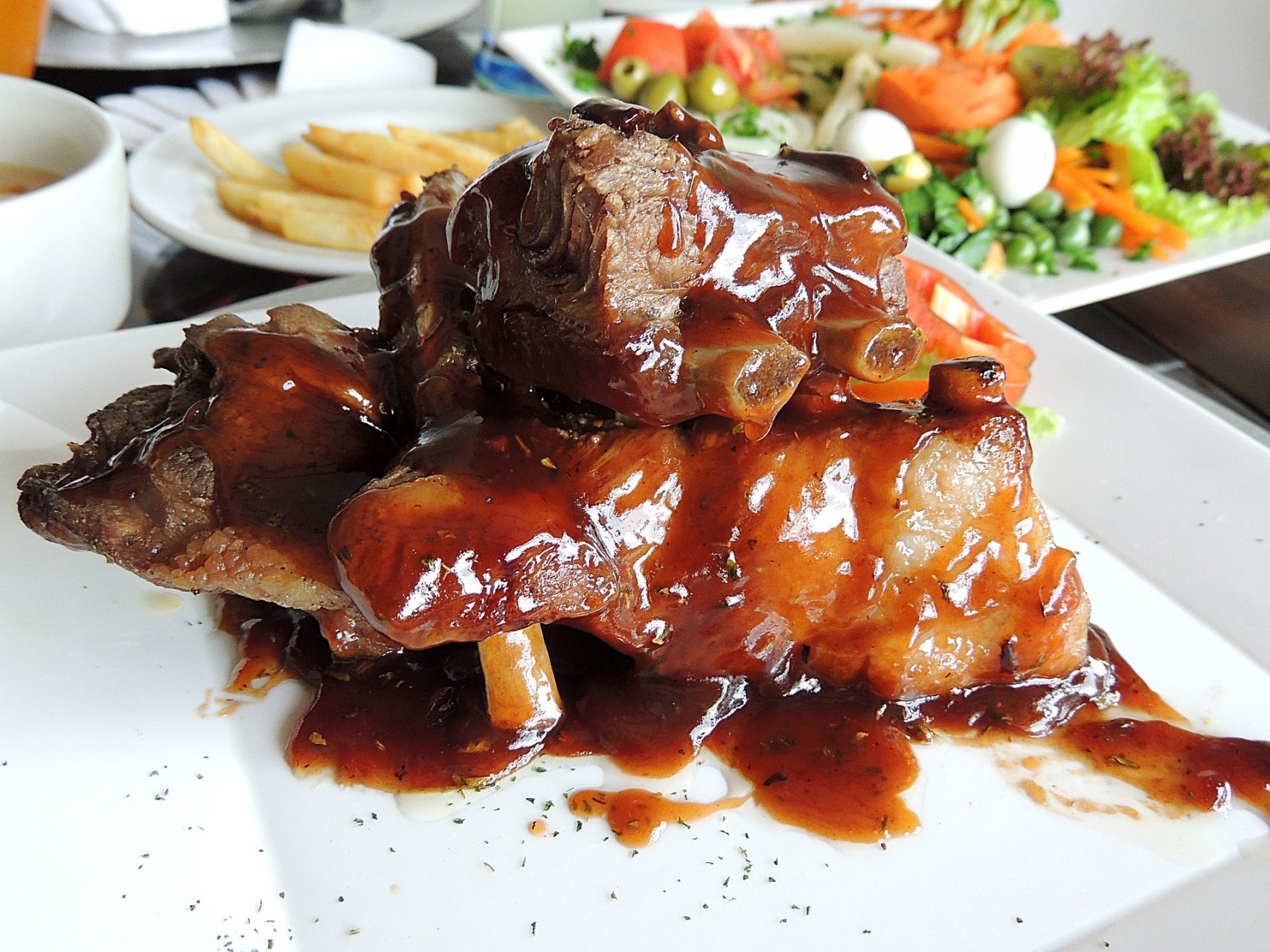 Herbed Braised Short Ribs
Slow-Roasted Filet Mignon with Bearnaise sauce
Char-Grilled Filet Mignon topped with a red wine demi glace
Peppered Beef Filets with garlic spinach & balsamic reduction
Beef, Bell pepper and Onion kabobs
Grilled Steak with Chimichurri sauce
The Ultimate Surf and Turf
Steak Chili with fajita seasoning
German style Salisbury Steak
Shepherd's Pie
Italian style Meatballs
Swedish Meatballs
Greek Meatballs with feta yogurt dressing
Stuffed Cabbage Rolls
Mustard Glazed Butterflied Leg of Lamb
Lamb Kebab with Cherry Tomatoes and spicy mint yogurt
Rack of lamb Persillade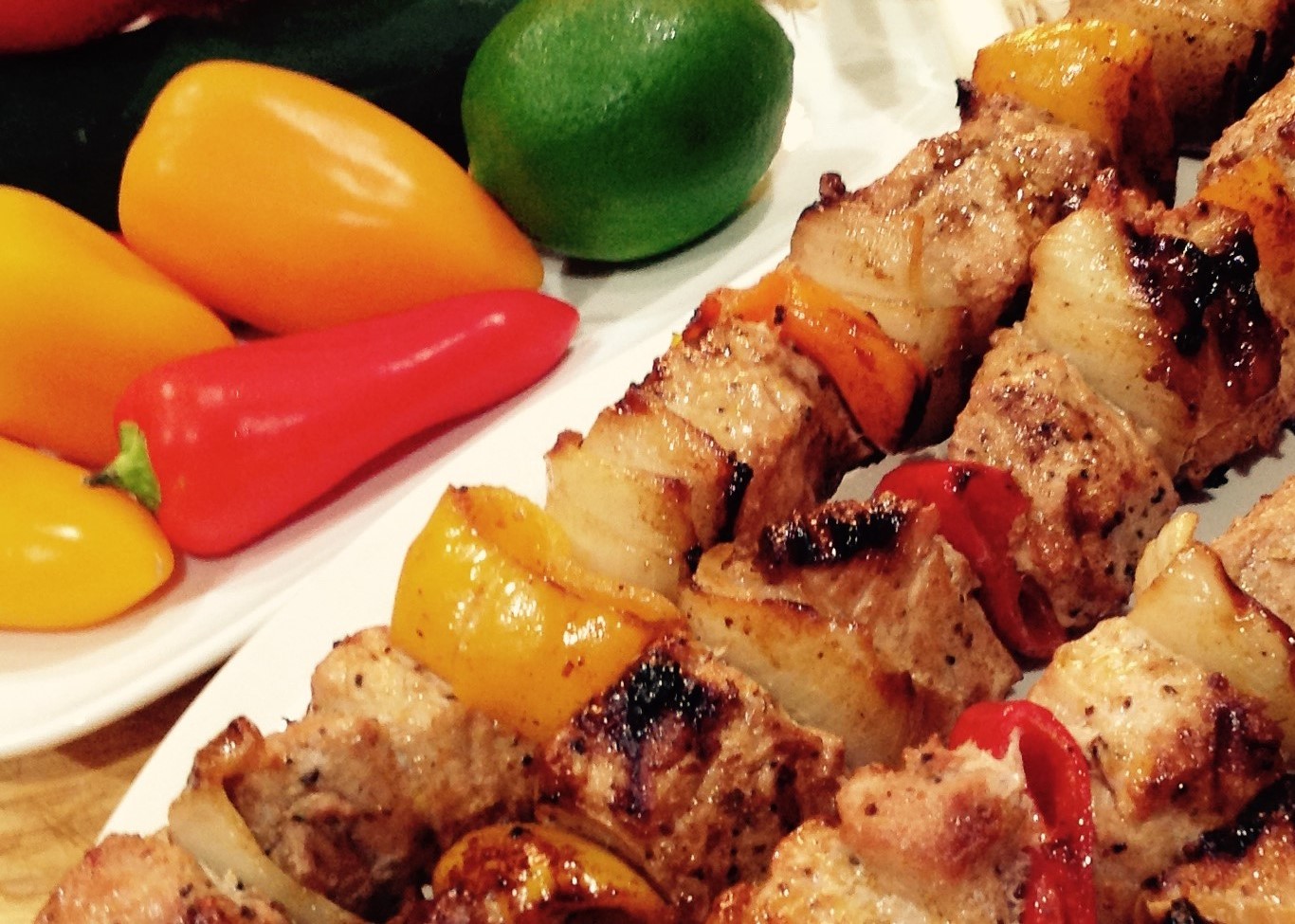 Balsamic-marinated Pork tenderloin with grilled grapes
Caribbean Pork Chops with mango-peach salsa
Smothered Pork Marsala
Pineapple glazed Pork Chops with pineapple & mango relish
Apricot-Pistachios Stuffed Pork Loin
Rosemary & Orange Glazed Pork Tenderloin
Pork Filet Mignons with savory pan sauce
Roasted Rack of Pork
Pork au Poivre with Spicy Peppercorn- Brandy sauce
Folded Pork Cutlets with creamy sauce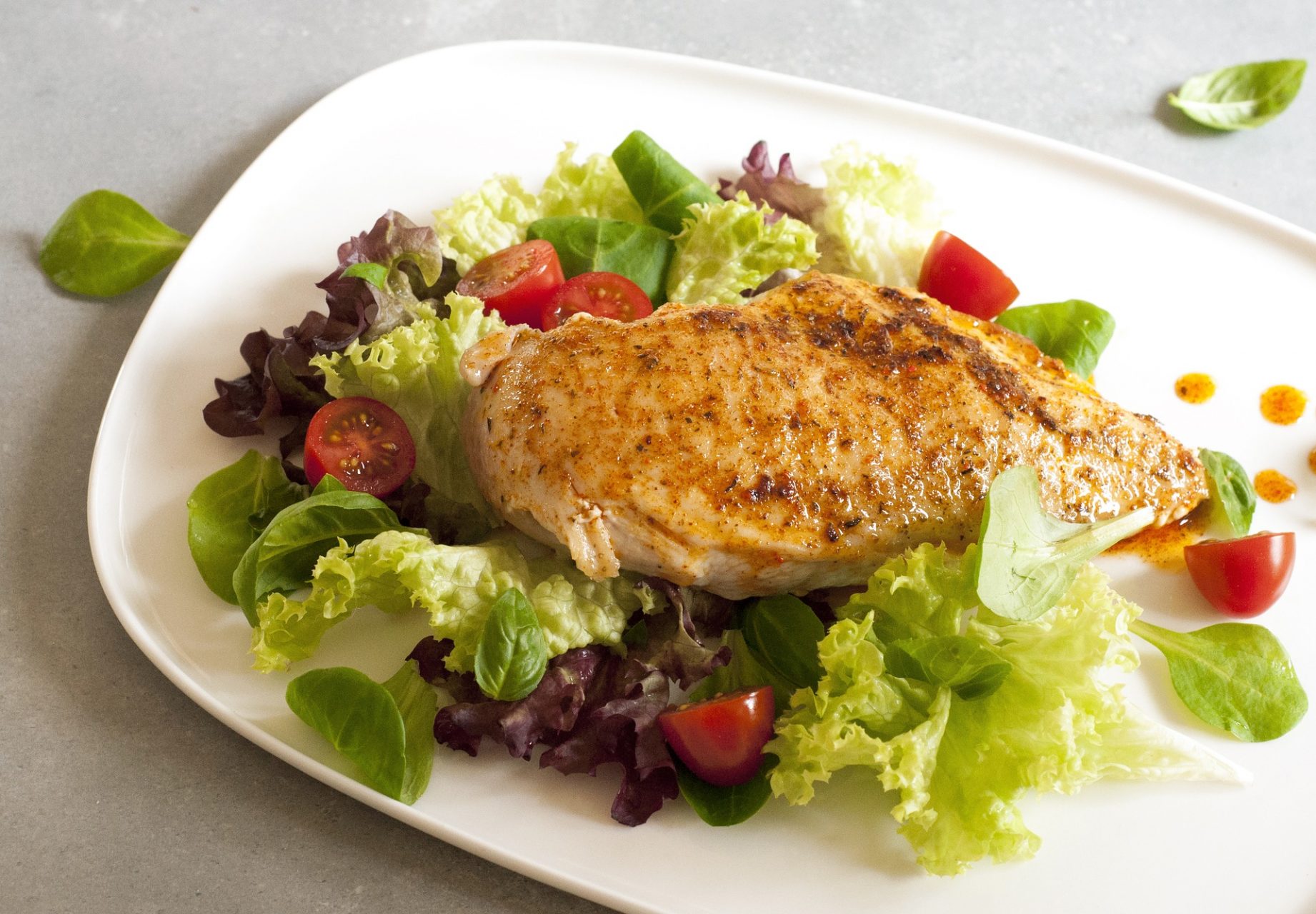 Chicken Cutlets with Saffron cream sauce
Chicken Piccata
Tequila Lime Chicken
Chicken Enchiladas
Bricked Chicken with garlic sauce
Stuffed Chicken Breast with Spinach and Ricotta
Parmesan Chicken
Chicken Francese 
Chili Chicken Skewers with cilantro pesto
Chicken Cordon Bleu
Stuffed Chicken thighs with homemade BBQ sauce
Thai Chicken Skewers
Vietnamese Chicken Skewers with Nuoc Cham
Simple Chicken curry
Roasted Turkey Roulade
Stuffed Turkey Breast with Smoked ham, Almonds and Fresh Breadcrumbs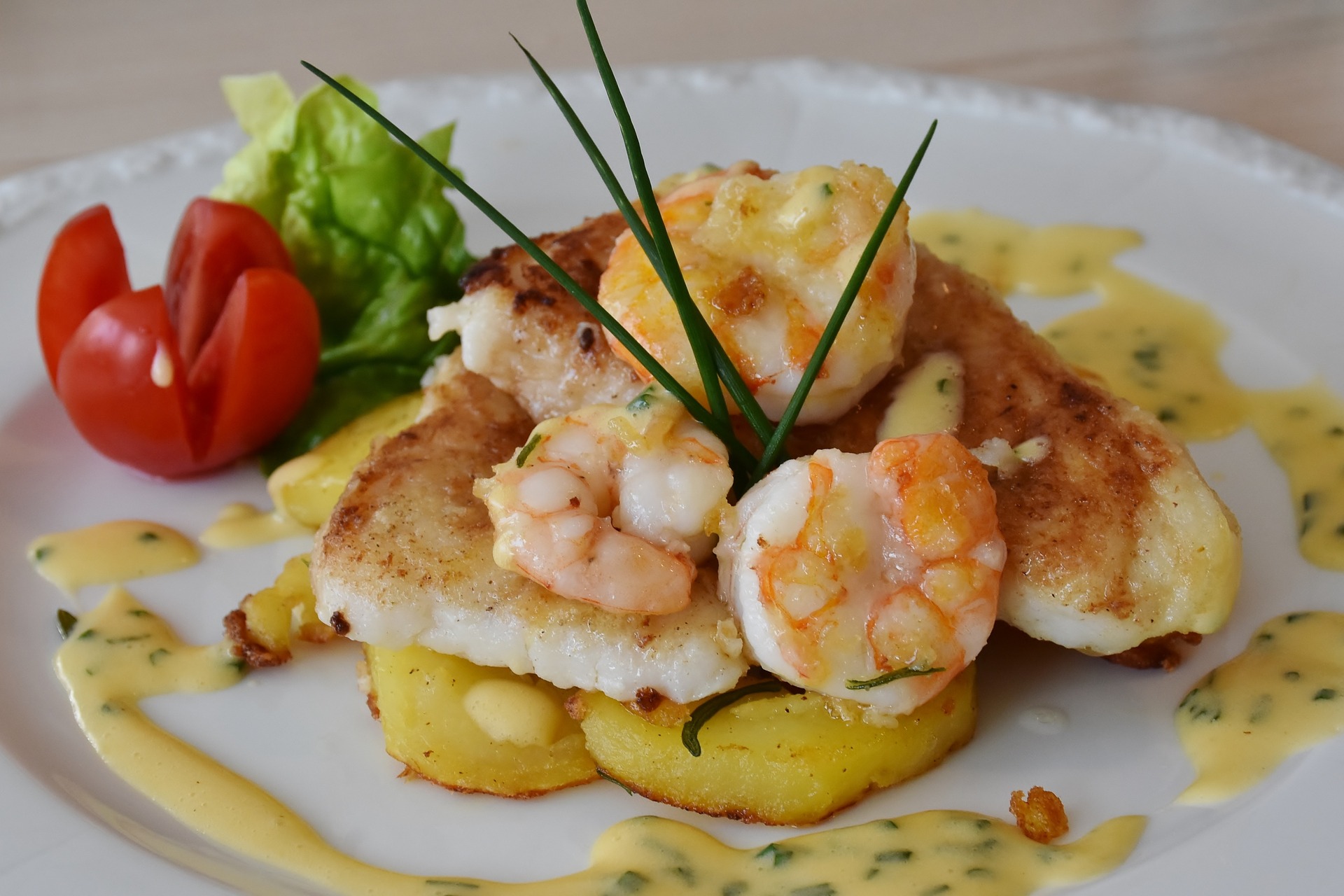 Salmon in lemon brodetto with pea puree
Asian salmon with bell pepper and onion
Halibut Olympia
Halibut in spinach-garlic-shrimp sauce
Roasted fish in mustard-capers sauce
Prosciutto roasted bass with root vegetables
Baked shrimp scampi
Shrimp Creole with smoky grits soufflé
Shrimp with creamy orzotto with fresh corn and greens
Linguine Primavera with goat cheese sauce and seared scallops and shrimp
Feast of five fishes with mussels, shrimp and clams
Grilled scallops with mustard-parsley sauce
Bay scallop gratin
Shrimp-chicken and sausage gumbo
Easy lobster and kielbasa paella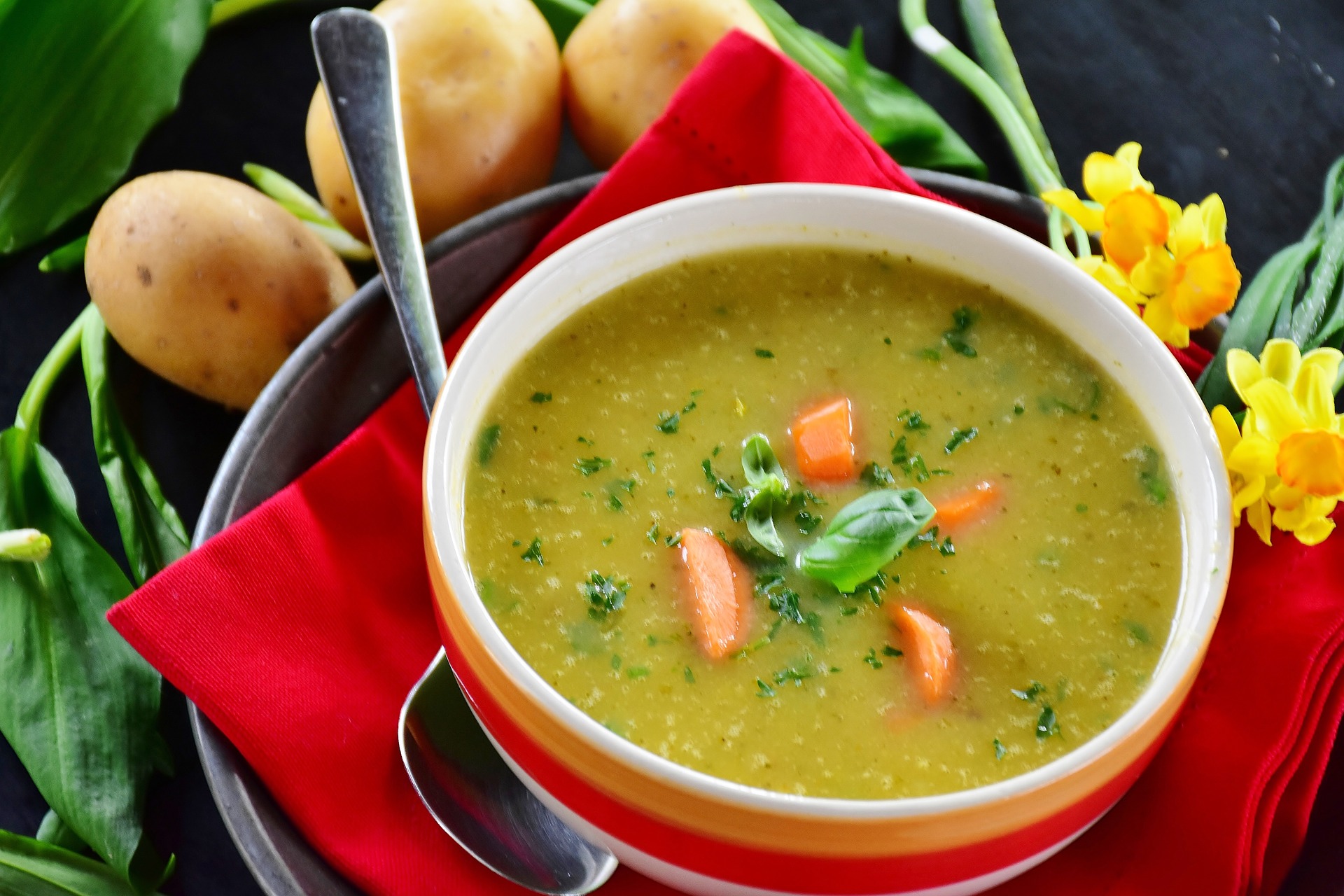 Mexican chicken
Crab and corn chowder
Italian sausage
Zappa Toscana
Lentil sausage
Borscht (beef and vegetables)
Creamy potato
Rosemary white bean
Black bean
Portobello mushroom
Gazpacho
Cold cucumber soup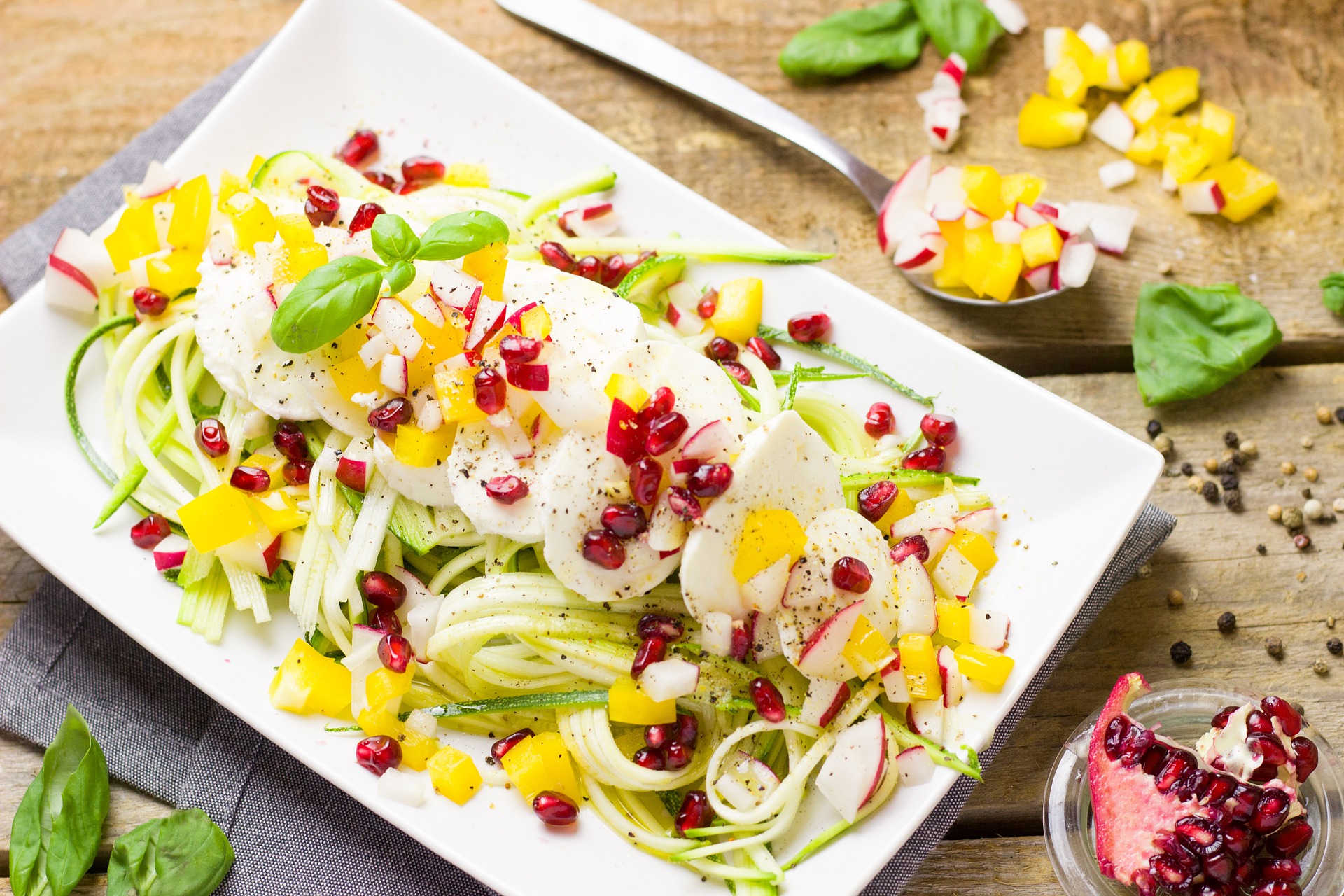 Watercress salad with cucumber, celery, oranges, pecans and lemon vinaigrette
Mixed spring greens with cucumber, cranberries, pine nuts, feta cheese and balsamic vinaigrette
Kale and crispy chickpeas with marinated onion and crumbled feta
Cherry tomatoes, diced cantaloupe, mozzarella balls on a bed of romaine with citrus vinaigrette and crispy prosiutto
Diced broccoli, mango, bell pepper and scallions with sweet chili coconut dressing
Orange and red beet salad with celery, goat cheese and garlic aioli
Creamy mashed potatoes
Roasted carrots
Roasted root vegetables
Sweet potato mash
Cauliflower rice
Quinoa and brown rice
Confetti corn
Orange-grape pecan wild rice
Parmesan roasted broccoli
Baked sweet potato fries
Smashed potato
Orzo with roasted vegetables
Creamy orzo with spinach and corn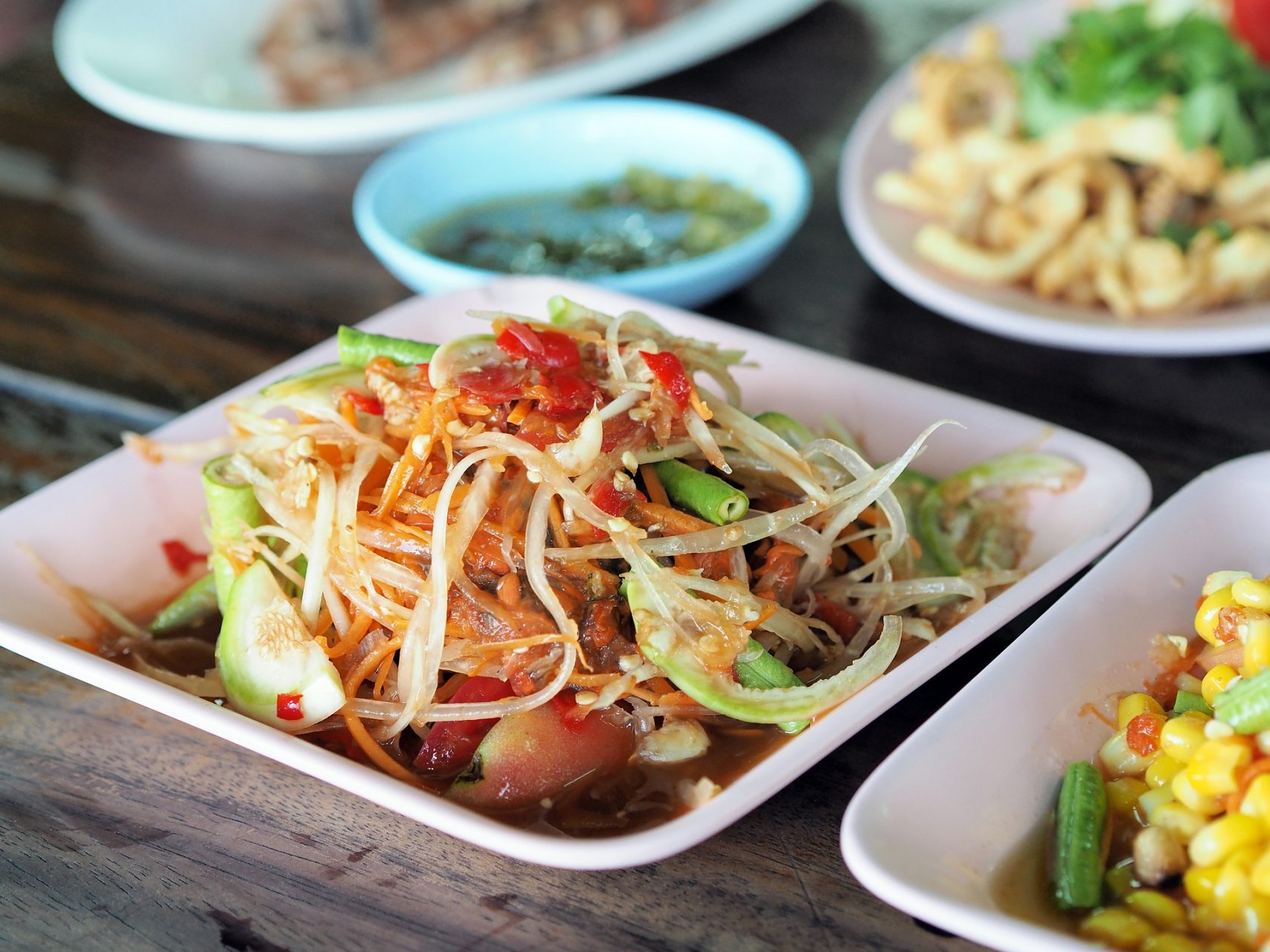 We are happy to accommodate Vegan/Gluten Free substitution upon request.
Eggplant rollatini with goat cheese and romesco sauce
Black bean cakes with Mexican rice and slaw
 Mexican stuffed tomatoes with black beans and pepper jack cheese
Wild mushroom risotto
Spring green risotto with peas and asparagus
Baked mac and cheese with scallions and tomato
Roasted vegetables frittata
Mushroom and swiss quesadillas
Stuffed black bean quesadillas with corn and green chili sauce
Zucchini enchiladas
Lentil chili
Spinach and three cheese stuffed shells
Fried ramen with peas and shiitakes
Vegetable Thai curry
Zucchini cakes with diavolo sauce
Potato stuffed poblanos with monterey jack cheese
Special
Eastern European & Russian Cuisine
Borscht
Beet Soup
Pickle & Dill Soup
Stuffed Cabbage
Pelmeni
Pierogi
Chicken Kiev
Pirozhki
Blini
And More!
Special
Eastern European & Russian Cuisine
Borscht
Beet Soup
Pickle & Dill Soup
Stuffed Cabbage
Pelmeni
Pierogi
Chicken Kiev
Pirozhki
Blini
And More!
Chef Zoia  and Chef Vlad did an INCEDIBLE job. The food and service they provided allowed for a five star restaurant experience in my very home. They helped me customize a menu. To top it off, it was one of the best meals we've had. Every course was so thoroughly thought out and presented beautifully. I cannot wait to use their service again! I highly recommended them for an amazing at home professional chef experience. They made my husband's birthday so memorable! Thank you!!
We rented a house for 8 guys on a golf trip. Rather than go to restaurants, we hired Chef Zoia to prepare our dinners at the house. The meals were great and they could not have been more accommodating. I doubt any restaurant could have lived up to the excellent experience we had with the superb meals we enjoyed.
Chef Zoia and Chef Vlad did an amazing job at my birthday party! All my guests were amazed by the quality and variety of dishes that those wonderful chefs offered. Great presentation, delicious food, positive, professional attitude. I am already planning to use their service again, and definitely recommend it to others.